A Great Hidden Gem - The Celler
Restaurant
685 Stone Road #1 Benicia, CA 94510
Mon-Sat 11am-8pm
Instagram: https://www.instagram.com/thecellarbenicia/
Fun Outdoor Beer Garden - Luccas on First Street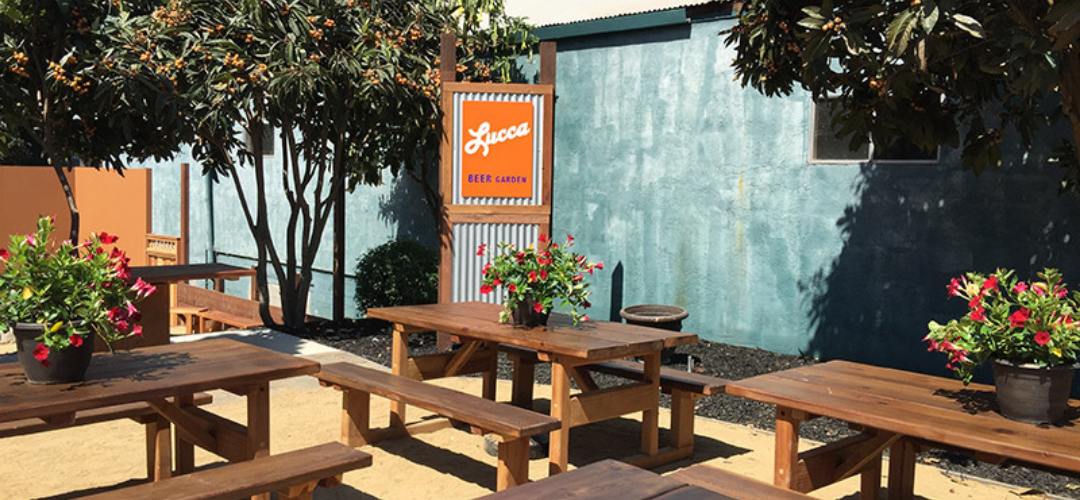 Having been in business for 10 years, Lucca Bar & Grill has found what Benicia was looking for: An establishment with a friendly atmosphere, great food and drinks, and lasting friendships. We are proud of the fact that our clientele includes locals of all walks of life as well as visitors to Benicia. Lucca is owned and operated by Jan Lucca, a third-generation Benician, and his wife Carol.
At Lucca they offer Gastro-Pub Style cuisine. We offer a full-service bar, with an extensive cocktail menu using seasonal fresh fruits and herbs. They offer 20 beers on draft that we like to rotate from time to time to keep things exciting. In addition, for wine lovers, we offer 35 wines in an array of varietals. A majority of our wines are from right here in California.
2021 LIVE MUSIC 2:30-5:30 pm Saturday and Sundays
Message from Lucca:
"It's the long-awaited return of Music to Lucca Beer Garden
We will be introducing the New Normal. There is a $5 charge per person when booking(some groups may be more due to whom is performing), this guarantees you a seat for the entire performance. Reservations will be limited to tables of 6 or less, get them while they're hot.
Click here to reserve.
While we get used to this new normalcy, we have reduced capacity and more rules than we're accustomed to. We will be showcasing regional Duos, practicing social distancing, mask requirements (MASKS are required when entering, exiting, or approaching bar, as well as when entering the building to use the restrooms. You will be asked to remain seated during the performance, there is no dancing allowed. Please be respectful of the 6 feet rule while waiting for restrooms. As always the number one rule is to come down and hang out with the Bay Area's best audiences accompanied by the region's most talented performers. Did we mention fine food and drink? We have that too. THAT'S the rules.
Shows will surely sell out!"
MARCH
Saturday 27th Eamonn Flynn Solo
Sunday 28th The Two Frantics
APRIL 2:30-5:30pm
Saturday 3rd Funk & Fleming 2:30-5:30pm
Sunday 4th Traditional Irish w Vince & Lewis
Saturday 10th Dirty Cello
Sunday 11th Frankie G & Tia Carroll
Saturday 17th Pato Milo & Joe Livoti
Sunday 18th Shark and Bee (Brooks & Charlie)
Saturday 24th Groovemasters
Sunday 25th Don Bassey and Erik Schramm
Live Music is Better – Neil Young
439 1st Street, Benicia, CA 94510

http://luccabar.com/

Wine Bar - The Chill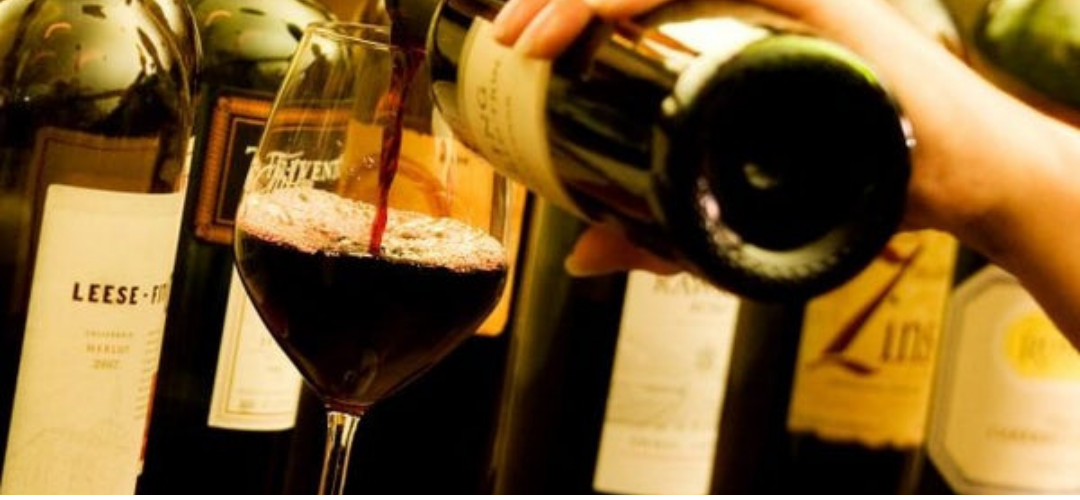 A Wine and Beer Bar located in downtown Benicia, The Chill has been pouring a great selection of beer and wine to customers since 2004.
Address: 362 1st St, Benicia, CA 94510
https://thechillbenicia.com/
Classy & Amazing Food with a View - Bella Sienna on First Street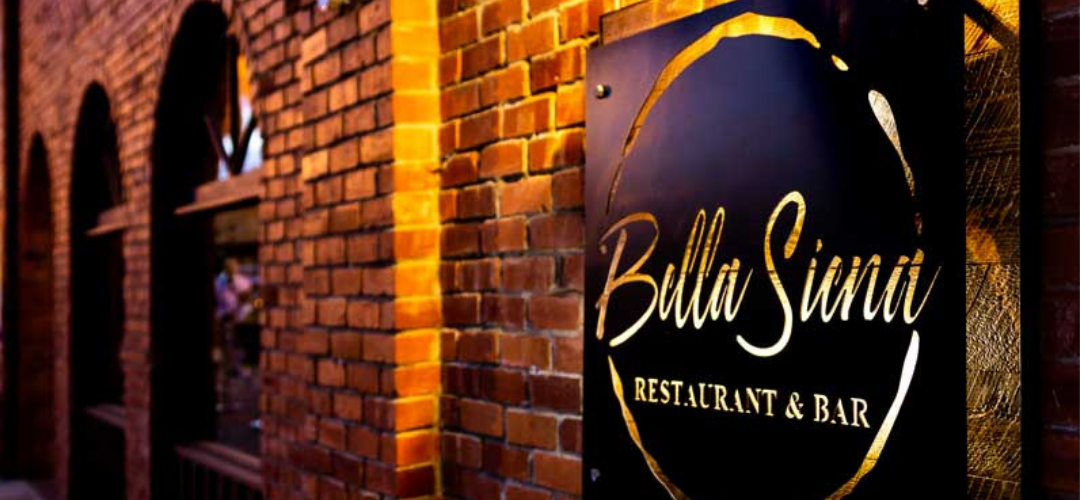 Inspired by Benicia's Tannery building and the remarkable brick walls, the owners pay tribute to the beautiful brick city of Siena, Italy. Enjoy panoramic views of the Carquinez Strait while at the bar/lounge, dining room, or from the charming courtyard patio. They welcome you to join them at Bella Siena for upscale food, warm ambiance, and world-class service. A great Benicia Restaurant.
OPEN for INDOOR & OUTDOOR DINING.


Takeout Available as well


Order Online GIFT CARDS here
Or, if you want to order online for pickup, please click here to Order Online
or, see Takeout Menu or
call 707-805-0575
Open All Day Fri, Sat & Sun
127 First Street, Benicia, CA 94510
https://www.bellasienarestaurant.com/
Coffee and Bread - Farm and Flour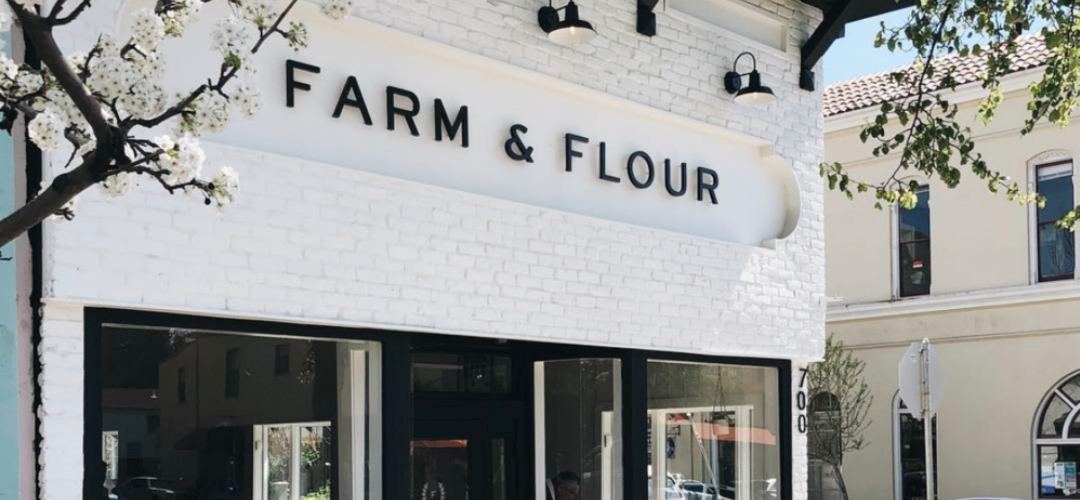 BREAKING BREAD WITH GLAD AND SINCERE HEARTS
LOCATION: 700 1st Street Benicia California
CURRENT HOURS: 7AM-6PM DAILY
https://www.farmandflour.com/
Email: hello@farmandflour.com
Fresh Pastries & Meals - One House Bakery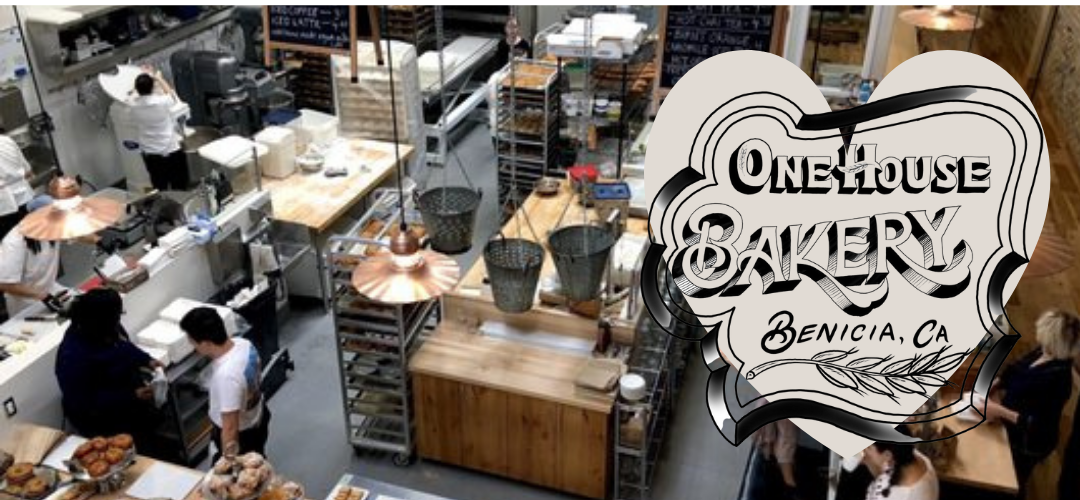 One House Bakery is family-owned and operated.
Why the name "One House"
In many bakeries, there is a divide between the front and back of the house. They want their employees to feel like a team and become "One House". They want their customers to know everything is made under "One House" and they want you to feel at home.
918 1st Street, Benicia, CA 94510
https://www.onehousebakery.com/

Stroll on First street with ice cream - Double Rainbow

Double Rainbow Cafe has been a family favorite on Benicia's Main Street since 1994. We specialize in serving "all the good stuff" a customer once told us, and we take pride in spreading happiness in our community. Double Rainbow Cafe has had proud new owners since June 2020. Brandon and Alicia have lived in Benicia since 2015 and have two daughters attending Benicia schools. We understand that going out for ice cream should be a memorable experience, and we have a lot of exciting changes to share with you in the coming months. Whether it's someone's first ice cream cone or heading down memory lane with an old favorite flavor, we look forward to serving you with a smile.
560 1st St # A-105, Benicia, CA 94510
https://www.beniciadoublerainbow.com/
Coming Soon: Mare Island Brewery!