History of Benicia
Benicia, known as the jewel of Solano County. The city was named in 1847 after Mexican General Mariano Vallejo sold the land from his vast land grant to Robert Semple & Thomas Larkin. General Vallejo's one request post-sale was that the city is named after his wife. It is said that the first word of gold found at Sutter's Mill was leaked at a Benicia Tavern thus starting the Gold Rush. Benicia became a way station on the way to the Sierras.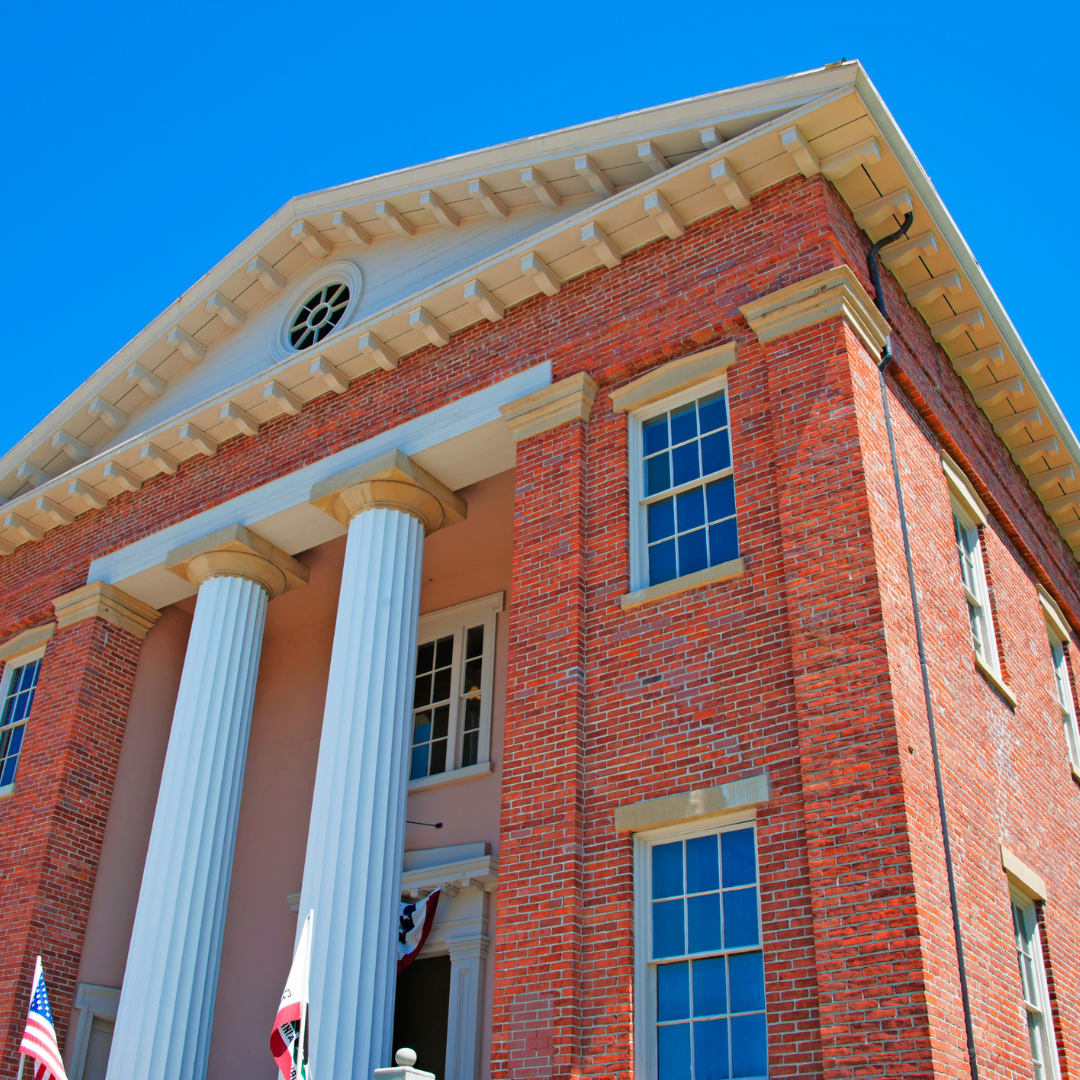 Founded in 1849, historic Benicia was the third city to incorporate in the State in 1851. It became the third State Capitol in 1853. After it was learned that the Legislature was unhappy with muddy San Jose, Benicians rushed to erect the red brick capitol. By making the bricks on site, the construction was finished in just 4 months. Benicia was the State Capitol for 13 short months before Governor John Bigler moved the capital to his hometown of Sacramento. The building is now a State Park & a historic landmark open for tours.
Benicia was home to a military Arsenal, which supplied weapons to U.S. troops in battles and wars beginning in 1849. It is interesting to note that the Arsenal housed camels at the Camel Barns (now a museum) after a failed attempt to incorporate the dromedaries into the army as pack animals. Also interesting is the fact that Ulysses S. Grant was assigned here during his earlier military service. The Benicia Arsenal was decommissioned in 1960 and the area is now home to a thriving industrial park and many artisans & craftsmen.

(Official Website of the City of Benicia, California, 2020) https://www.ci.benicia.ca.us/history
Recreation
Benicia has a full-service marina and several municipal parks and is home to the Benicia Capitol State Historic Park and Benicia State Recreation Area, a nearly 500-acre open space area located adjacent to Southampton Bay. The Parks and Community Services Department offers a variety of recreation activities and programs and manages the rental of all the park facilities. (https://www.ci.benicia.ca.us/)
Education
The Benicia Unified School District, a separate entity from the City of Benicia, is located at 350 East K Street in Benicia. The district is governed by a five-member Board and serves pre-K, through adult education. The District includes four elementary schools, one middle school, one comprehensive senior high school, one continuation high school, and a pre-school program. The student population for grades K-12 is approximately 5,000 for the 2013-14 school year. The District employs 225 teachers and 150 classified employees.
Well-equipped classrooms and helpful, knowledgeable employees exemplify strong support services. In addition to regular programs, the District also offers curricula for gifted and talented, English learners, pre-kindergarten, and independent study.
Benicia schools rank first in Solano County in the 2013 Academic Performance Index (API) results with a District base score of 852.
In 2015, Nerdwallet.com rated Benicia Unified School District as one of the Best School Districts for Your Buck in California. (https://www.ci.benicia.ca.us/)
Community Events
Benicia hosts a variety of events throughout the year that are enjoyed by residents and visitors, individuals and families:
Trivia Bee
Ghost Walks
Run for Education
Opening Day on the Straits
Benicia Classic Car Show
Farmers Market
Benicia Artists Open Studios
Benicia Home & Garden Tour
Memorial Day Ceremony
Second Saturdays Art Walk
Wine Walks
Torch Light Parade
Independence Celebration & Fireworks
Waterfront Celebration
Benicia Peddler's Fair
Taste of First Street
Fine Arts & Craft Fair
Arts Benicia Auction & Gala
Haunted Depot
Small Business Saturday
Holiday Open House & Tree Lighting…and more!
Please remove some of the selected filters.
Copyright © , Bay Area Real Estate Information Services, Inc. All Right Reserved. Updated: 14th April, 2021 9:38 PM