Benicia:
1. Benicia Capitol State Historic Park
Fun fact about Benicia that a lot of people didn't know, from the beginning of February of 1853 to the end of February 1854, Benicia was the capital of California. The original building is still located in Benicia at the Benicia Capitol State Historic Park. The building in Benicia is the only pre-Sacramento state capitol building that is still standing in California, and it has been painstakingly restored as closely as possible to its original state. Visitors can tour the building to see a recreation of the desks and set up of the legislative interior and learn about California's history through a series of exhibits.
It is located at 115 W G St, Benicia, CA 94510
2. Benicia State Rec Area
Just a couple of miles west from downtown Benicia, there is an area of tidal wetland which is protected by the government. This area is called Benicia State Recreation Area. The marshes here are home to a multitude of species, including birds, and mammals such as river otters, beavers, coyotes, and muskrats. Bird lovers may find Rails including the California Clapper Rail, the Black Rail, and the Virginia Rail, as well as yellowthroats and Suisun Song Sparrows.
There are over 2.5 miles of paved paths at the rec area and makes a great space for walking, running, biking, etc. The views can be gorgeous and many people picnic here. Located at: State Park Rd, Benicia, CA 94510, Phone: 707-648-1911
3. Benicia Public Pier & Beach
The public pier is one of the local and visitor favorites. It follows the waterfront along the Carquinez Strait, and the promenade features many palm trees, scenic views, and benches. You can walk along the waterfront and will find everything from fishermen to sailboats just off the coast. The beach near the pier is a relaxing place to take in some sun and some views. The beach i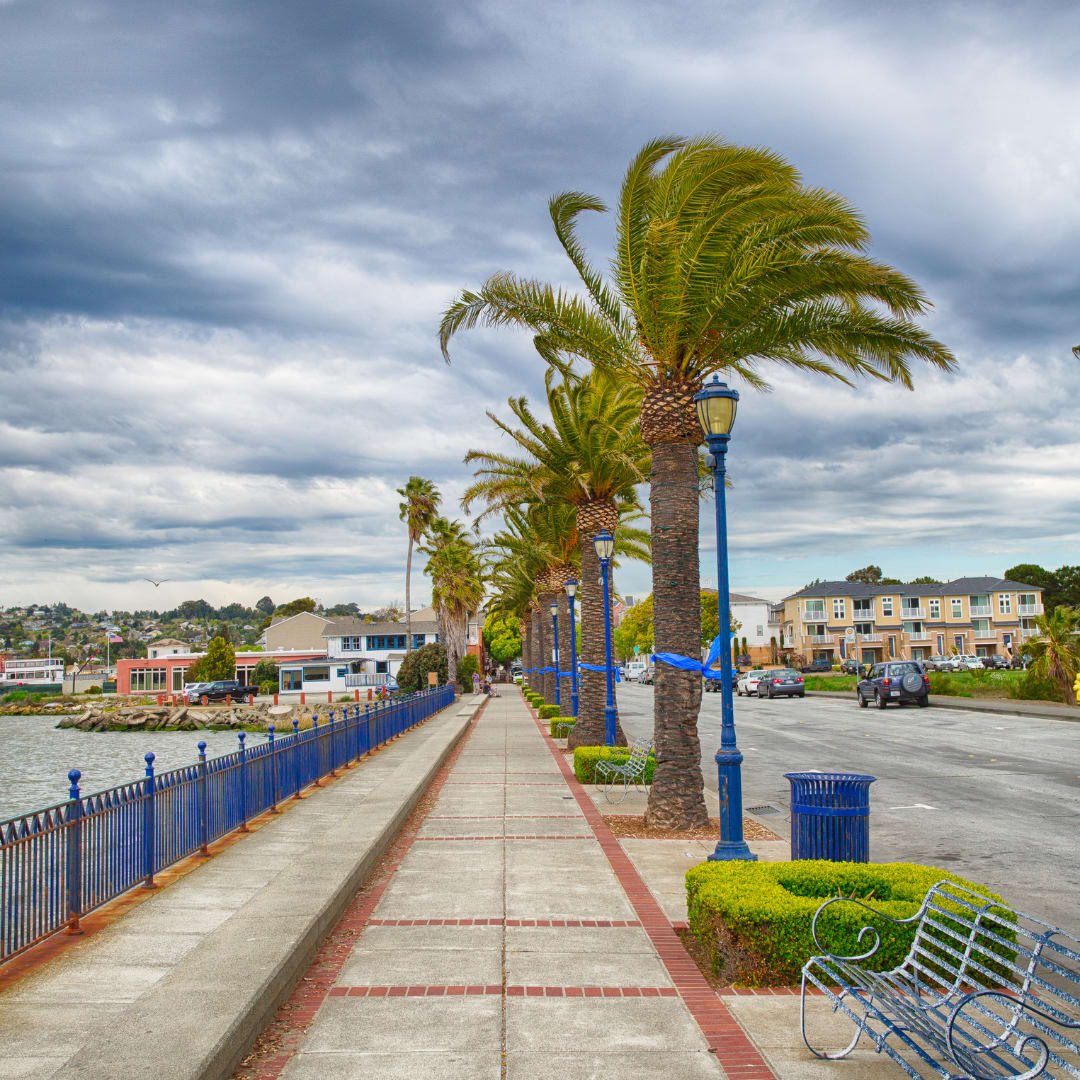 s heavily populated on weekends and sunny days by locals and vacationers alike, and it is even dog friendly, so both humans and their four-legged pals can dip their feet in the water and play in the sand.
4. Benicia Historcal Museum

The city of Benicia holds a special place in the history of California, as the one-time capital of the state, and also in other unique ways such as the headquarters of the camel experiments which took place in the mid-1800s. At Benicia Historical Museum, visitors will find artifacts and exhibits relating to this history, all in a beautiful historic building called the Camel Barn, named for the animals which were kept there before the Civil War when the US military shipped camels from the Middle East and experimented with their use as pack animals. It can be located here: 2060 Camel Rd, Benicia, CA 94510, Phone: 707-745-5435
5. Bruehol Brewing

If you enjoy great craft beer head over to Bruehol Brewing. They have a number of other beers on tap at all times, from seasonal favorites to experimental new varieties, all lovingly handcrafted by the knowledgeable and experienced team of brewers, who understand that a good beer takes time and aren't afraid to invest it. It can be located at: 4828 E 2nd St, Benicia, CA 94510, Phone: 707-327-6768
Fairfield:
AMERICAN ARMORY MUSEUM
4144 Abernathy Road
Fairfield, California 94534
The American Armory Museum is proudly bringing history to life for its visitors with an impressive display of military vehicles and memorabilia that dates back over 100 years. The museum, located at the intersection of Abernathy Road and Suisun Valley Parkway, has over 60 vehicles on display between its large yard and indoor showroom, many dating back to World War II, the Korean War, and the Vietnam War. The superstar of the fleet is General George S. Patton's 1943 Command Jeep. The museum also includes a World War II Achilles tank, one of only six remaining in the world, a Marmon-Herrington tank, one of only three in the world, and a 1942 Harley Davidson XA, one of 30 remaining of the 1,000 that were produced. There is also a 1918 Harley Davidson, an Israeli M-5 Half-Track Armored Personnel Carrier, and a giant Super Mack.
JELLY BELLY CANDY COMPANY
Jelly Belly factory tours are especially popular and referred to by many as a "unique and sweet experience". Reservations are not required. Step into the factory and smell the aroma of chocolate, peach, cinnamon, pineapple, or whatever is being cooked up that day. Explore a real working factory where employees cook up over 100 different kinds of Jelly Belly beans, along with other sweet treats. Learn the secrets to how Jelly Belly creates the legendary Jelly Belly jelly bean, and discover why it can take up to two weeks to make a single bean. The fun doesn't stop with the free tour! The Jelly Belly Café serves hamburgers and pizza in the shape of a jelly bean! Or, you can take the 'BeanBoozled' Challenge with your family and friends at the sample bar. Upstairs, you'll find the Jelly Belly Chocolate & Wine Experience, featuring wines from Suisun Valley and chocolates made in house. Come discover why USA Today readers voted the Jelly Belly Factory one of the Top 10 Tours in the United States!
ALLAN WITT PARK AQUATIC COMPLEX
1745 West Texas Street
Fairfield, California 94533
Swim indoors all winter and cool off all summer at the Aquatics Complex at Allan Witt Park. The Complex amenities include:
1. A natatorium with a retractable roof, a zero-depth entry play area, a lazy river current for fun, therapy, and exercise, and a six-lane activity pool with a slide and diving board.
2. An outside shallow play area for kids including slides, climbing structures, water dumping toys, and water spray toys adjacent to a grass area for families to lounge and enjoy the sunshine.
3. Two 30-foot giant pool slides to keep both kids and adults entertained.
4. Group picnic areas to use for the day or rent the entire Complex after hours for company parties, school field trips, and special occasions.
JUMPITY BUMPITY
Jumpity Bumpity is an ocean-themed indoor recreation center and birthday party venue for children. In our Fairfield location, we have a gigantic 3 level soft padded play structure for children 12 years and under. We also have a 3-lane full-size Ninja Warrior Course for all ages to challenge. We are not only equipped with the most exciting indoor play equipment in the Bay Area but also offer unbeatable customer service in a clean, safe, and comfortable environment. We consider ourselves as a "family-friendly" center catering to the growing desire of parents who want to see their children learning, growing, and nurtured as they play. In our center, children will mainly be involved in Active Play activities. Studies have shown that active play is a major factor inappropriate mental, social, emotional, and physical development of children. When children are engaged in active play, they are presented with various situations, interactions, and challenges. As they develop competencies in these areas, they are honing the same social, mental, and physical skills they'll need in other aspects of life. ​
VEZER FAMILY VINEYARD'S MANKAS
Located in the heart of Suisun Valley, next to the historic Mankas Corner, Vezér Family Vineyard's Mankas Gardens offers beautiful outdoor garden seating and private tastings in the Legacy room. Taste the Vezér family's award-winning wines while admiring all the natural beauty the valley has to offer. Mankas Gardens is open 11 a.m. to 5 p.m. Monday to Thursday, 10 a.m. to 6 p.m. Friday and Saturday and 10 a.m. to 5 p.m. Sunday.

The Vezér wineries include three tasting rooms – Mankas Gardens and the Blue Victorian are both open daily, while the tasting room at the family's ranch estate is open by appointment only. Visit the winery's Mankas Gardens tasting room for information on tours and appointments for the ranch property.

The Vezérs presents a unique wine tasting experience here in Suisun Valley. Come and taste the family's award-winning wines while seeing all the natural beauty the valley has to offer.
Vacaville: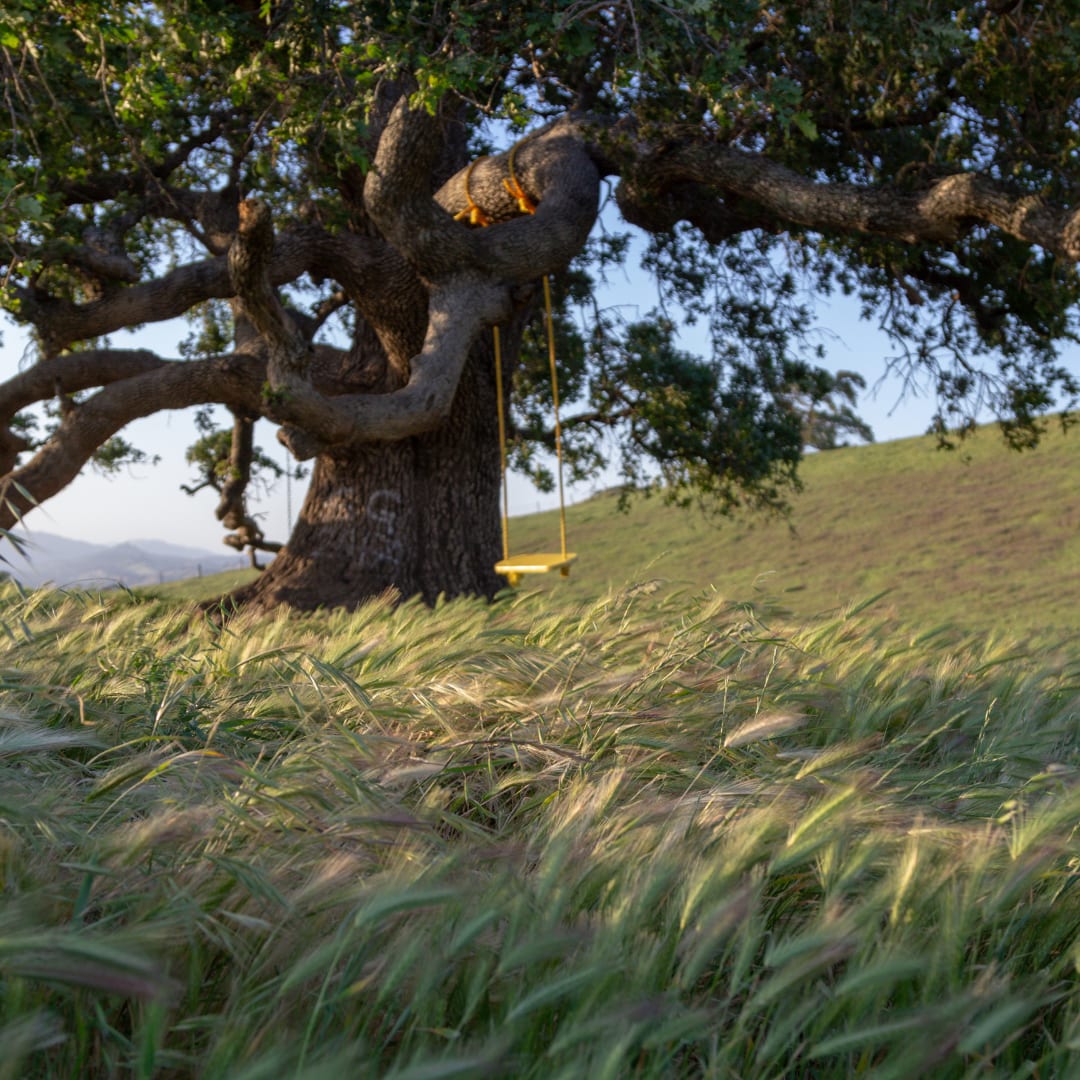 1. Pena Adobe is a great place to see multiple kinds of wildflowers and wildlife. It is a great place to explore with friends, family, and little ones. There are multiple hiking trails and running paths. You can easily escape into nature for some self-care or a break from your busy life!
See more here: Pena Adobe.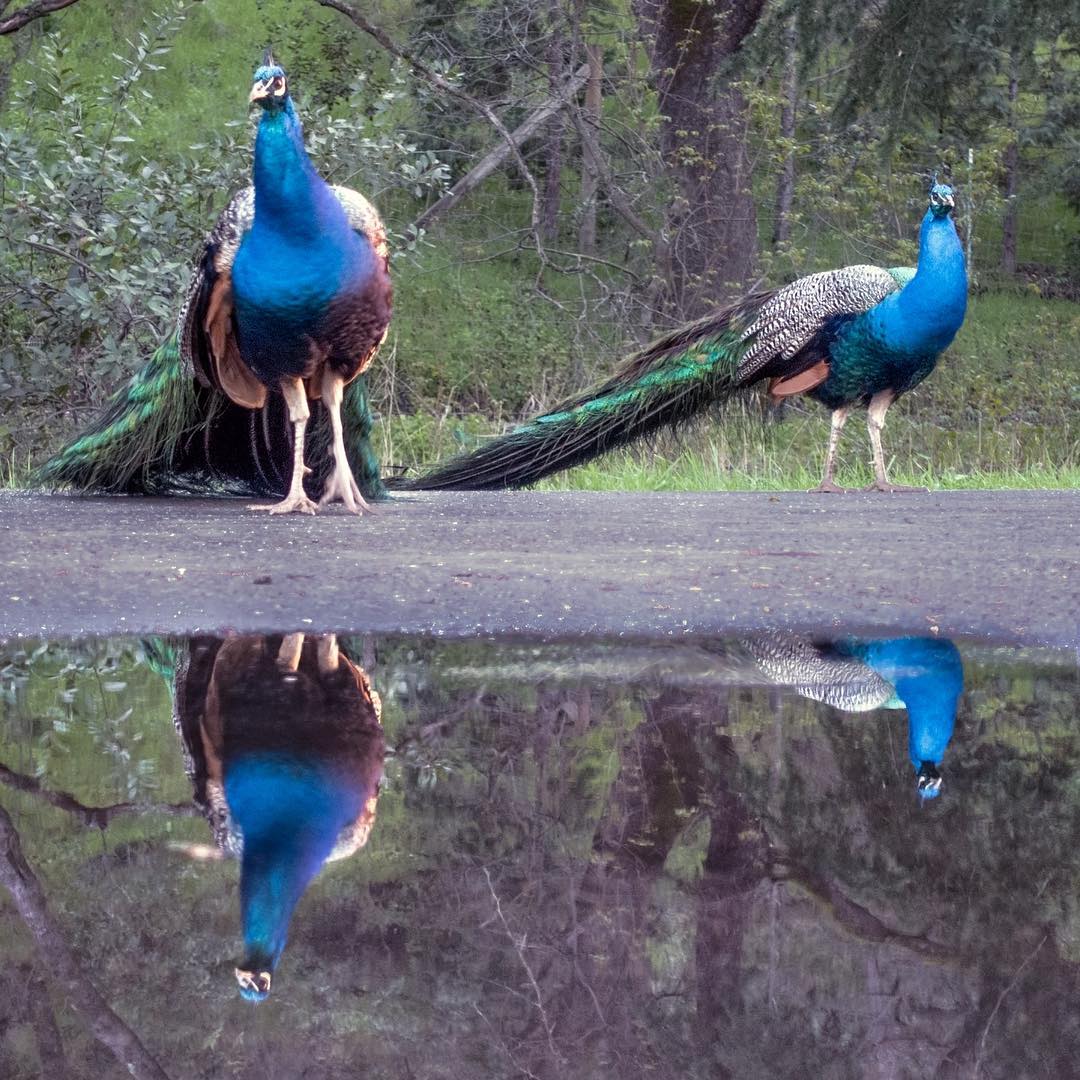 2. Who doesn't admire a great sighting of peacocks? Grab your camera and visit Lake Solano Park to take pictures of the peacocks! Lake Solano is also a great place to spend time with family and friends for outdoor activities. Photo: @karlzoltan/Instagram

3. In the heart of Vacaville is Alamo Creek Bike Trail. Another great outdoor activity spot with your little ones. Start at Patwin Park on Elmira Drive and find the trail to the left of the playground. Follow the trail about a half-mile and turn around near Vaca Pena Middle School.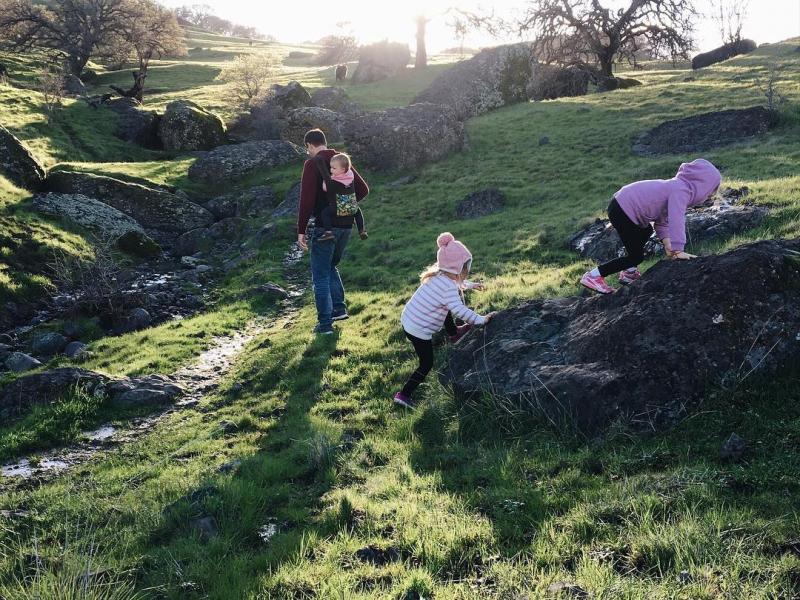 Photo: @fromfaye/Instagram
4. Longer before residential neighborhoods claimed its stake in the area the Browns Valley Hills has been a great place to hike. Tackle some beginner boulders, known as the Nut Tree Boulders to local climbing enthusiasts. The open space area in the Browns Valley is home to numerous basalt rocks, ranging in size. Some are incredibly easy to climb and other require a little more skill.
5. Lake Berryessa has been a Solano County favorite for years. There are numerous activities you can take advantage of. There are various day spots but you can also take advantage of some of the beautiful campsites around the lake. Visit here for more information Lake Berryessa or here for information on rental. Lake Berryessa Boat Rentals.
*Due to recent fires not everywhere on the lake may be accessible. Please call before visiting.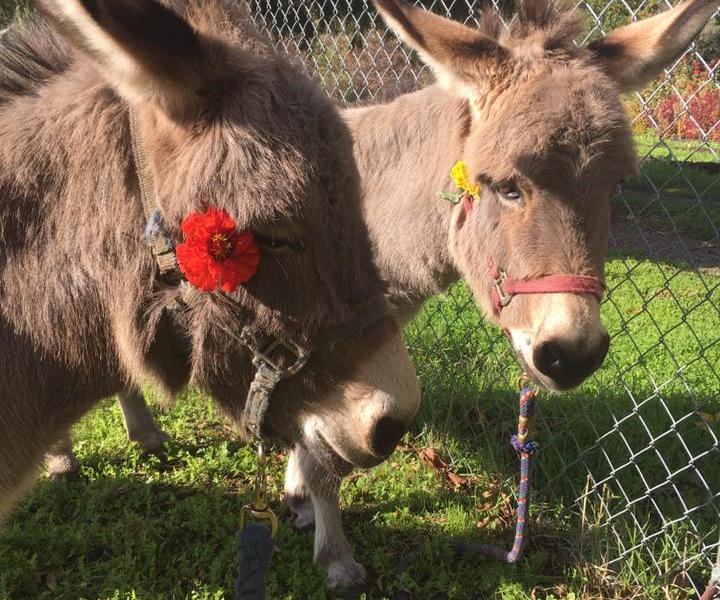 Photo: Morningsun Herb Farm/Facebook
6. Visit Morningsun Herb Farm, learn about native California plants, and get some heirloom seeds to start your own herb garden. Don't forget to pet the donkeys (you can bring them some carrots for treats, too)!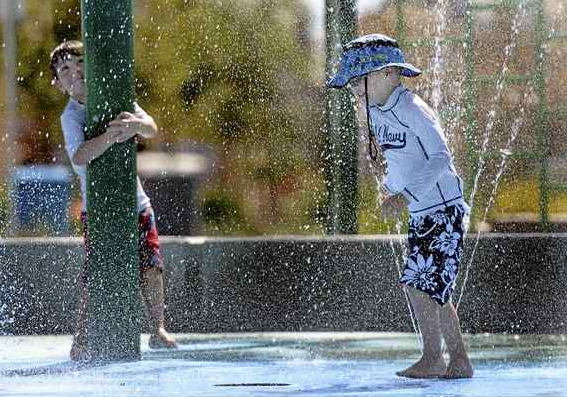 Photo: Joel Rosenbaum/The Reporter
7. Us locals know how hot it can get in the Summer. Magnolia's Park's splash pad is a great place to cool off and spend some time with friends and family.

8. Learn a new sport! Grab a friend and play pickleball on the pickleball courts at Orchard Park.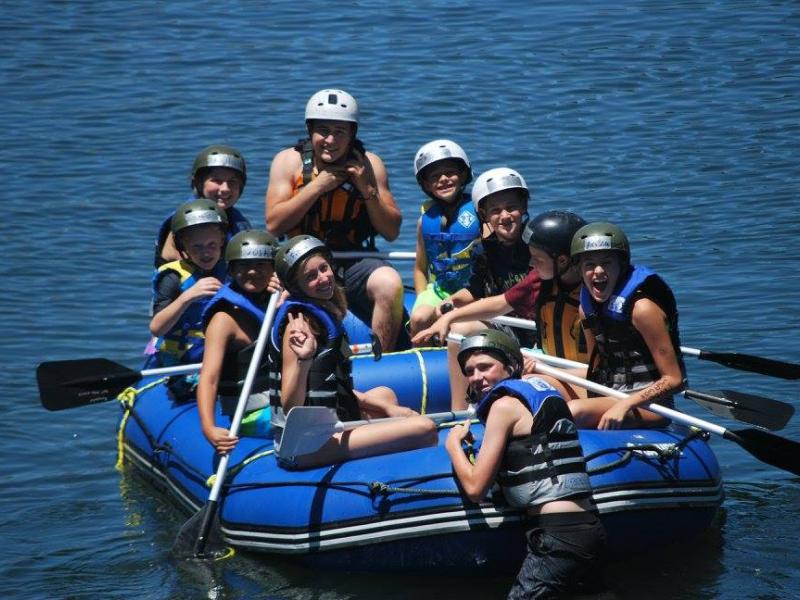 Photo: Lagoon Valley Rescue Adventure Camp/Facebook
9. Sign up for a whole week of action-packed outdoor adventure at Lagoon Valley Rescue Adventure Camp, where you can learn archery, rappelling, survival skills, horseback riding, and even slice a watermelon with a real Samurai sword!
https://www.solanocounty.com/about/visitors/
​